I tweeted earlier today that being the 'Voice of London Buses' has to be one of the best voiceover jobs you can have … surely.
I was responding to a tweet commenting on the loveliness of the voiced directions on a London bus – not to boast, but thank you so much to the tweeter, another VO.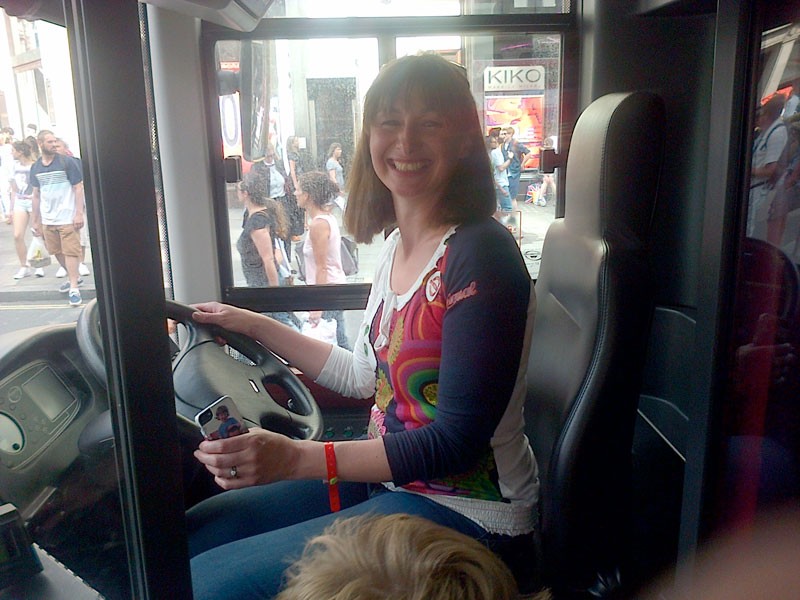 And that got me to thinking I should share with you the tweets I get from bus travellers!  After all, thanks to Google, it's pretty easy to find out who is and get in touch with the Voice of London Buses – me.
For some reason communication goes through phases.  It's been relatively quiet recently, but there have been several.  One tweeter likes to comment fairly regularly on my pronunciation of a certain part of London, making me want to either travel on their bus to check what the recording says … or just re-record it!  However, I get the feeling they'd miss this particular announcement were it changed.
I've had radio presenters 'connecting' with the voice of the buses – somehow I reckon he was unaware that 'I've been there mate …', that radio is on my CV, and pretty high profile radio at that.
But my favourites are the ones that are simple and straight to the point: "You just told me to get off!"  "You just told me to sit down on the upper deck!"
When I started recording for the buses, I hadn't even discovered Twitter – who'd have thought it would give bus travellers instant communication with me, them on the night bus (often) … and me on the sofa at the end of the day.  Don't worry though, I'll say it again, being the Voice of London's buses is quite possibly the best voiceover job ever.